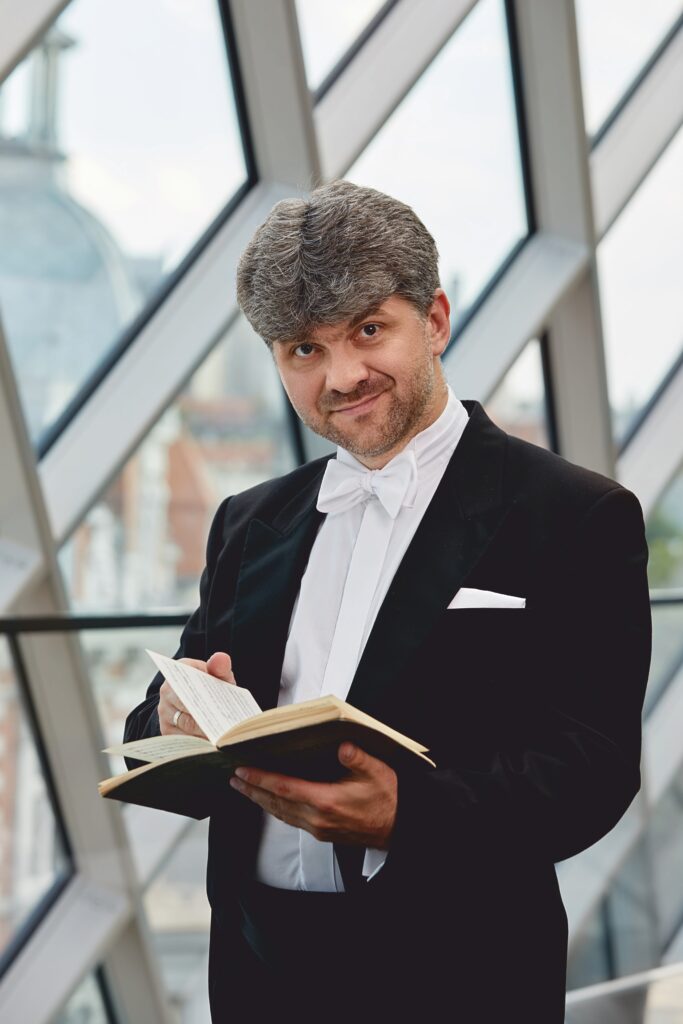 dr Jarosław Wolanin
Artistic Director and First Conductor of The Silesian Philharmonic Choir
Jarosław Wolanin was born in Brzozów, in the Podkarpacie province. Graduate from the Karol Szymanowski Music Academy in Katowice, he received a choral conducting diploma with distinction after studying in professor Jan Wojtacha's class (2002). He studied also in professor Bernard Steuer's saxophone class in the same school. Before, he had graduated with distinction from the State Musical School of 1st and 2nd degree in Sanok (saxophone class of W. Brudek).
Laureate of many saxophone competitions, he was granted with a scholarship of the Minister for Culture and National Heritage. Since 1999, he has conducted many vocal ensembles in Upper Silesia, among which: the Chamber Choir Silesia Singers and the Mariacki Choir from Katowice. He has conducted the Sinfonietta Sonora Orchestra at the Academy of Music in Katowice, since 2003. Between 2006 and 2008, he taught conducting at the Jazz Institute of the same school. Since 2003, he has been teaching saxophone in musical schools; currently, since 2006 – in the Musical School of 1st degree in Oświęcim.
Since 2001, he has worked for the Silesian Philharmonic Choir: as a singer (bass) and later, as the artistic director and conductor. He won a competition for this position in August 2009. Since then, he has prepared the ensemble for performances under the baton of such personalities as: Mirosław Jacek Błaszczyk, Jan Wincenty Hawel, Jan Krenz, Krzysztof Penderecki, Marek Pijarowski, Tadeusz Wojciechowski, Mykola Diadiura, Massimiliano Caldi, Paul McCreesh and Matthias Geissler, to name just a few. He significantly extended the Silesian Philharmonic Choir's repertoire, which now includes works from early music to contemporary music, from the Gregorian chant to pieces for more than one choir, works a cappella and vocal-instrumental ones.
He performed world premieres of many Polish composers' works. Often, programmes of the Silesian Philharmonic Choir include masterpieces never heard in Poland, e.g. Choir concerto by Alfred Schnittke.
As a choir conductor, he performs at festivals in Poland and abroad: in Germany, Czech Republic and France.